Gina Carano on: Rihanna (literally), naked Fassbender (NOT literally), joining a top stunt team, mma, action role models & more *updated 05/03
"It looks really positive and I'm so excited." (about potentially being a part of The Fast and Furious series) Gina doesn't know if the Rihanna (joining Fast 6 as a villain) "rumor is true…I would love to see me and Rihanna go at it," she said. "That would be hot." (*update 05/03 – Rihanna's rep confirmed to MTV news that "As far as I'm aware this is not true.")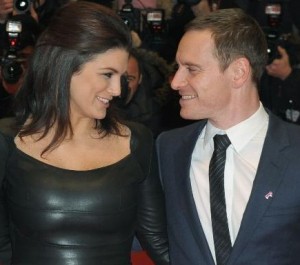 Carano says she still hasn't seen Fassbender's now legendary full frontal work in Shame. "I've never been asked about something as much as I have than about Michael's penis," she laughed. "I feel bad for him. What an awful thing to have to deal with." (E!Online – Marc Malkin) (credit: swinjen)  
"We're still in negotiations (on Fast 6) and everything's going smoothly, but it really looks like this is going to happen…I'm geeked out."

Gina Carano has moved to Los Angeles and joined the stunt choreography team from Haywire – 87Eleven, full-time. "We're doing all sorts of martial arts that I wasn't able to practice when I was doing MMA," said Carano. "I'm really broadening my horizon as far as my skills go. Some days I'm doing tae kwon do, some days it's judo, some days it's boxing or muay Thai or swordplay or gymnastics. I'm getting my fix in without meaning to."
"(The 87Eleven team is) every 12-year-old boy's dream because you're kicking and jumping and flipping around …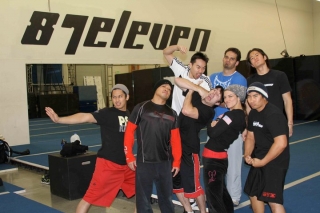 I fall in love with athletes and actors for their art and how they express it – not necessarily if they're winning all of their fights or if they're getting all the best roles in the movies
," … "
I think a part of what makes the kick-fighting
[part of MMA]
exciting and in watching guys like Jon Jones is the creativity. That spark has really ignited again in my life in being creative and using your body in creative ways
."
After Fast 6, which shoots in London during the summer Olympics, Carano plans to film In The Blood, an action thriller set in the Caribbean. Carano said she hasn't been able to completely stifle her urges to return to MMA someday but understands she's broadening the appeal of female fighters in the mainstream with her new career. Responses like the one Invicta FC got are only the beginning, she said.
"There's no women like this in the world. I know the life and what these women go through everyday. They're an inspiration to me to keep going with what I'm doing right now," she said. "I'm just so much more fascinated with women's MMA than I'm with men's MMA right now and that says a lot. That's huge. I've been saying it for years that all they needed was a platform and now it's moving in that direction. I feel like part of amovement." (sportsillustrated.cnn.com – @lorettahuntmma)
(On Haywire) Sharing the screen with big names including Channing Tatum ("hilarious," according to Carano), Antonio Banderas, Ewan McGregor and Michael Fassbender could have been intimidating for a new actress, but Carano took it in stride. "It was such a fun experience," Carano adds. "I'm not like my character at all—she doesn't smile and I'm such a goofball. It was really healthy to explore the more serious side of me, but I was smiling off camera because I was having a blast!"          (If everything falls into place for  Fast and Furious 6) "I'll be that girl on set just happy to be there. At this point in my career, I have everything to gain and nothing to lose."  (fitnessmagazine.com – Karla Walsh)
ModernMan.com asked the lovely Gina to give us her picks for action role models we could never, ever live up to, but who we should try to emulate nonetheless.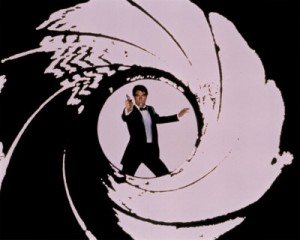 JAMES BOND
"Smart. Intelligent. Tricky. Hot." 
"
He's dark and mysterious, and therefore sexy. I grew up with Michael Keaton as Batman, but Christian Bale is pretty good, too
."

CHEV CHELIOS
"I really like the Crank movies. He just never gives up, and guys should emulate that. Never giving up, not even until the last second, under extreme pressure." (and what about his predilection for public sex) Yeah, that was really hot."
BRYAN MILLS


"I really liked Liam Neeson's character in Taken because he does whatever he has to for his family. He doesn't care what he messes up along the way. He gets the job done."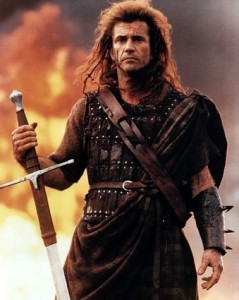 "Braveheart — this would be at the top of the list. He's passionate, and he has purpose. That's huge for any man — to have a purpose in his life, and to have something he's super passionate about."     (ModernMan.com – Eric Alt)