Interviews – Gina Carano on her status, Haywire, her next movie, new stunt training, & more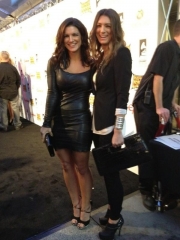 CraveOnline & Movies.com spoke with Gina Carano on: Haywire, her status, new movie 'In The Blood' and more.
Congratulations on your ActionFest award.
Thank you, thank you. It's really cool that they finally have an award like that that they're giving out and I'm really looking forward to seeing the women after me get it.
What highlights from your fights do you hope they show in the clip reel?
You know what, I've never actually been to one of these award things, so they're going to show a clip real? I'm fine with whatever. They can show anything. I'm really proud to have come from MMA and to be a part of that. I think it's an amazing sport and they're such wonderful people and such wonderful females that are part of it too, so it's really kind of an honor to represent my sport in that way. It's really kind of awesome also for me to represent stunts because I think those people put out such wonderful, beautiful fight scenes that we get to enjoy all the time and they actually put their lives on the line a lot of the time too and it's really nice to be a part of an event that really shows people that side to it and honors people that are part of the stunts and all that.
Have you gotten new fans from movies?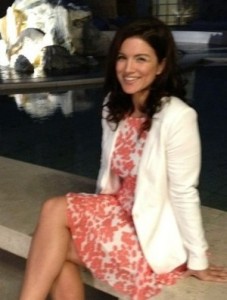 Yeah, I think so. I've been actually surprised. A lot of people enjoyed the film Haywire and a lot of people have mixed feelings on it but regardless, a lot of people have said really wonderful things about it being my first experience, that the fighting they absolutely enjoyed. So I think I've gotten a lot more fans actually. I'm so surprised. I'm really surprised how many people knew me as Gina Carano. MMA has a beautiful fan base.    (continued)
(credit: EoinA)
2