"I know what fans want, I know what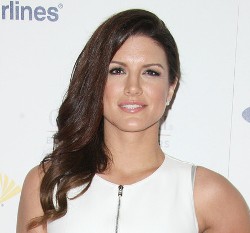 people want, but I'm
always going to remain
true to myself as much as
possible."
          (courtesy: USAToday – Brian Truitt)
…While Carano's proud of all the fight scenes she's done, she doesn't think people understand how hard it is to reach a moment of strong emotion for an actress.
"All of a sudden, you start watching movies and you realize how many actors and actresses do this daily," Carano says. "But you see, 'OK, I like how that person becomes emotional' or 'That actress is an emotional mess in every movie and that must be exhausting.' It just opened my eyes on acting."
After a few acting performances under your belt, what was special about In the Blood?
- I had just come off of Fast 6 so when I did In the Blood it was a completely different production. It was a smaller budget and it was hard work being on every single day — I'm in almost every single frame of the movie. (Laughs)
I kind of like stuff like that. I like being able to be involved, and when you get on one of those bigger films, all the pressure is on everybody else. The pressure's on the stars of the show or the movie or the director or the producers, and they've got that much money they have to be responsible for.
But when you get on a smaller production, you feel more of the weight of the pressure and you're that much more passionate to make it go well.
Listen to Gina Carano talk about her latest movie In the Blood, mma & more.
interview at 01:18:35 -to- 01:35:43

CLICK HERE to jump to interview (redirects to site player)
Also checkout Gina's foxsports interview with @DamonMartin (CLICK HERE)
(credit: EoinA)
.
.
.
Check out this awesome preview clip of Gina Carano's new movie – "In the Blood". It releases in theatres and on intunes & indemand on April 4th.

courtesy: Sam Alipour – ESPNtheMagazine           (credit: EoinA)
Checkout the special feature – 'From Ip Man to Bruce Lee'. In The Grandmaster, Director Wong Kar-wai tells the story of legendary martial artist, Ip Man, who is also noted as the teacher of Bruce Lee. The film stars Tony Leung and Zhang Ziyi. (thegrandmasterfilm.com)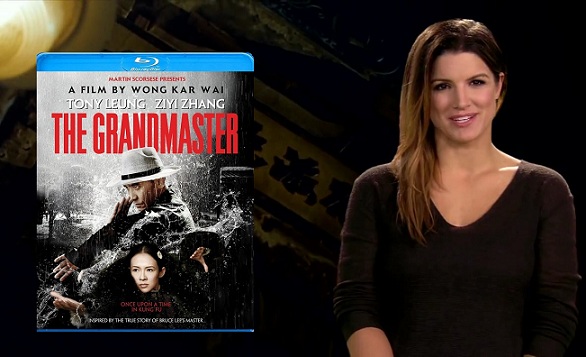 (credit: EoinA)
Watch the trailer for Gina Carano's new film "In the blood" opening to select theatres, on-demand, & itunes on April 4th.

Checkout these new pics of In the Blood starring Gina Carano, releasing on April 4th. 

                                                                              
.
(credit: Bre & Jdote)
Checkout these two different behind the scenes videos for Unbound, and this cool promo pic.


Tune in into Fox tv on February 3rd. Gina Carano plays  're-purposed killer DRN – Danica' in this episode of Almost Human entitled 'Unbound'. (Fox press release)
← Older posts
Newer posts →