Win a Haywire Prize Package! Autographed Poster, Pillow and DVD's – 3 Chances to Win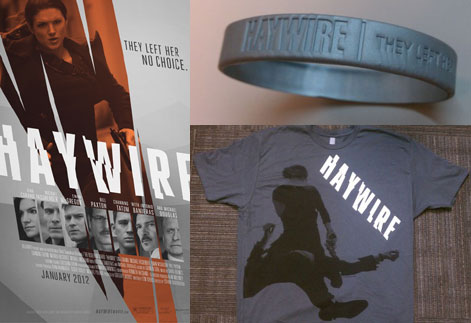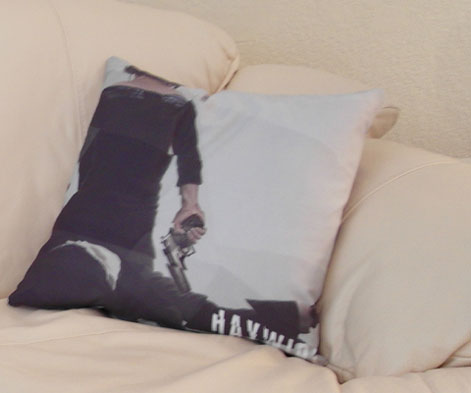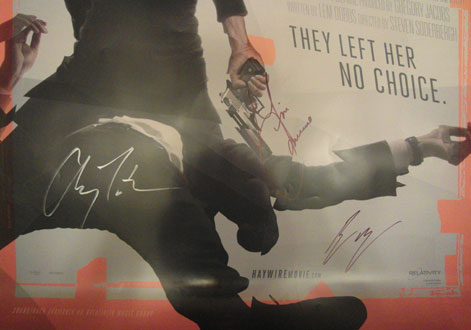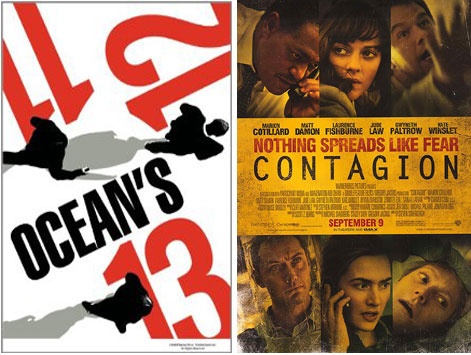 3 chances to win a Haywire Prize Package for the upcoming movie Haywire.
#1 Prize Package:
Includes a Haywire mini poster, rubber bracelet and a Haywire T-shirt.
#2 Prize Package:
Includes Haywire pillow, T-shirt and poster autographed by Gina Carano, Channing Tatum and Ewan McGregor
#3 Prize Package:
Includes Haywire T-shirt and Steven Soderbergh movies Oceans's 11/12/13 + new release Contagion
Rules:
Only 1 entry allowed
Must be U.S. Resident
Ends on Sunday January 22, 2012
It's easy to enter, just fill in your email address in the fill below and you'll be automatically entered into the contest.
Update 01/16/12:  Now includes the rare Haywire Pillow
Update 01/19/12:  Now 3 separate prize packages added DVD's & Poster
Update 01/23/12:  Winners announced

No Purchase Necessary
And The Winners Are:
Prize #1


Kyle V.
From Pittsburg, Illinois
Prize #2


Jesse V.
From Elyria, Ohio
Prize #3


Bradley V.
From Miami, Florida
** Emails sent to winners.  All Entries were placed in spreadsheet and then using an independent 3rd party numbers were randomly selected.