Gina Carano's Epic Twitter Response to Ariel Helwani
With UFC 184 only days away, Gina Carano reached out to fans in a twitter tweet answering Ariel Helwani's tweet about if a headline WMMA event was even possible if it hadn't been for Gina Carano.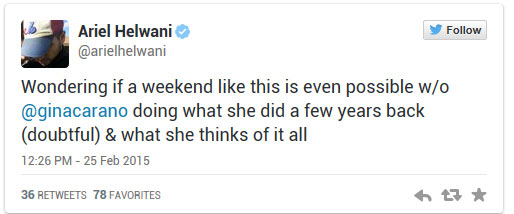 Even with her huge success as an actress, she still has still loyal to her roots in MMA and her fans.
One might speculate that if this event is hugely successful, it will be tempting for Dana White to push for superfight between Gina Carano and Ronda Rousey
What do you fans think of her twitter post?  Is her fighting again in the future a possibility?  Comment below.
Source: GC's Twitter